Palestinian Red Crescent condemns deadly strike on ambulance in Gaza
The Palestinian Red Crescent Society (PRCS) on Friday condemned the targeting of an ambulance convoy in Gaza by Israeli forces, which it said killed 15 people and injured more than 60 others.
The PRCS said in a statement on Saturday that one of its ambulances was hit "by a missile fired by Israeli forces" about 2 meters from the entrance to al-Shifa hospital in Gaza City, reports 'France Media Agency.
The attack resulted in the deaths of 15 civilians and injured 60 others, the PRCS said, echoing figures released earlier by the Hamas-run health ministry.
Another ambulance, belonging to the Ministry of Health, was "directly targeted" by a missile about a kilometer from the hospital, causing injuries and damage, according to the statement.
The PRCS, part of the International Red Cross and Red Crescent Movement, added that the deliberate targeting of medical teams constituted "a serious violation of the Geneva conventions, a war crime".
The Israeli military said it launched an airstrike on "an ambulance identified by the forces as being used by a Hamas terrorist cell in the immediate vicinity of their position in the combat zone."
"A number of Hamas terrorists were killed during this strike," a military statement said.
Hamas official Izzat El Reshiq said allegations that his fighters were present were "unfounded."
In a statement on the incident, the Israeli military provided no evidence to support its claim that the ambulance was linked to Hamas, but said it intended to release additional information.
Key events
At least 9,488 Palestinians, including 3,900 children, have been killed in Israeli strikes on Gaza since October 7the health ministry in Hamas-controlled Gaza said Saturday.
ErdoğHe also said that the European Union (EU) had not adopted a fair position on the war between Israel and Hamas and the situation in Gaza and that, as a result, confidence in the bloc had been "deeply shaken ", reported the Habertü channel.rk and others have reported this.
European countries' support for Israel stems from "their debts" related to the Holocaust, Erdoğan added in comments to journalists on a flight home from Kazakhstan on Friday.
Erdoğan says post-war Gaza must be part of sovereign Palestinian state
Turkish President Recep Tayyip Erdoğan, told reporters that Gaza must be part of an independent, sovereign Palestinian state once the war between Israel and Hamas ends, adding that Ankara would not support models that "gradually erase Palestinians from history."
Speaking to media on Friday aboard a return flight from Kazakhstan, Erdoğan also said his intelligence chief, Ibrahim Kalin, was in contact with Israeli and Palestinian authorities, as well as Hamas, reported Habertürk TV channel and others.
He said he would not take Israeli Prime Minister Benjamin Netanyahu as his counterpart, but added that Ankara would not sever ties with Israel either, according to Habertürk.
An Israeli airstrike on a UN-run school housing displaced people in the Jabalia refugee camp in northern Gaza killed 15 people and injured dozens more, Mohammad Abu Selmeyah said. leader of al-Shifa h.hospital.
"There are 15 martyrs and this number is expected to increase," said Abu Selmeyah, who is also head of the health ministry in the Hamas-run enclave, Reuters reported.
US special envoy David Satterfield said on Saturday that between 800,000 and one million people have moved to the southern Gaza Strip, while between 350,000 and 400,000 remain in the northern Gaza Strip. enclave.
Speaking to reporters in the Jordanian capital, Amman, he said there were no recorded cases of aid being banned or seized by Hamas.
"UNRWA gained access to fuel in Gaza depots for aid trucks, desalination and hospitals in southern Gaza," he noted.
The death toll of French citizens killed following Hamas attacks in Israel rises to 39and nine other French nationals are still missing, the French Foreign Ministry said.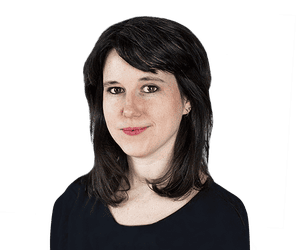 Bethan McKernan
The smell of death still permeates Kfar Aza, an Israeli kibbutz on the outskirts of the blockaded Gaza Strip. The street closest to the barbed wire fence, just 50 meters from 3 5 km buffer zone which separates the territories, previously sheltered kibbutz volunteers. These young adults lived in around 40 small houses designed for individual occupancy, staying for a few months at a time to explore the socialist and environmental principles typical of the kibbutz way of life.
As there are several communal bomb shelters nearby, the houses were not designed with secure rooms in which to wait out rocket attacks. Even if they had been, the occupiers would not have escaped the fate of Kfar Aza on October 7, when Hamas emerged from its cage.
What followed changed the region forever. Four weeks after the Palestinian militant group's horrific attack that killed 1,400 Israelis in southern Israel, there is only silence in this community, previously home to 750 people, perforated by gunfire explosions. Israeli artillery nearby and warning of the arrival of an anti-tank missile.
Lebanese Acting Prime Minister Najib Mikati met with US Secretary of State Antony Blinken in Amman on Saturday and stressed the importance of working towards a ceasefire in Gaza and putting a end Israeli aggression in southern Lebanon, the official Lebanese news agency reported.
Mikati also highlighted Lebanon's commitment to international legitimacy and the implementation of UN Resolution 1701, calling on the international community to pressure Israel to end its violations.
Blinken, in turn, emphasized his efforts to end military operations on humanitarian grounds and to resolve the prisoner issue.
Reuters has more information about an Israeli drone firing a missile at the Gaza home of Hamas leader Ismail Haniyeh, according to a report by Hamas-affiliated al-Aqsa Radio.
It is not known if any of his family members were in the house when it was struck.
Haniyeh, the political leader of Hamas, has lived outside the Gaza Strip since 2019, residing between Turkey and Qatar.
The father of a young family who fled Gaza and returned to Australia has thanked everyone who "felt their pain" and praised the "relentless" efforts of Australian diplomats who kept them safe.
The family of four from Adelaide traveled to Gaza so the two children, aged seven and ten, could visit their grandparents and family. It was their first visit to Gaza. They arrived two weeks before the start of the conflict and, according to their lawyer, have been living in hell ever since.
The family were among 25 Australians who managed to escape from the territory to Egypt via the Rafah border post.
Henry Belot has the full story:
Palestinians in Gaza reported Israeli airstrikes overnight Saturday across the besieged territory, including the southern part, where Israel had asked civilians to seek refuge as its ground operations intensified in northern Gaza. reports the Associated Press.
Raed Mattar, who fled northern Gaza at the start of the war and took refuge in a school in the southern town of Khan Younis, said he heard explosions, apparently caused by airstrikes.
He said:
People never sleep. The sound of explosions never stops.
Airstrikes were also reported in Gaza City, while attacks hit the city's western outskirts and near al-Quds Hospital.
The Israeli army has struck several times near the hospital in recent days, said Adly Abu Taha, a Gaza City resident who has taken refuge in the hospital grounds for the past three weeks.
He said on the phone:
The bombings are getting closer day by day. We don't know where to go.
Israel targets Hamas leader's house with missile – report
An Israeli drone fired a missile at the Gaza home of Hamas leader Ismail Haniyeh, Reuters quickly said, citing Hamas-affiliated Aqsa Radio.
The report indicates that Haniyeh is currently outside the territory.